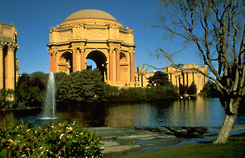 Directions to Exploratorium

Exploratorium
San Francisco, California

January 13, 2007

Registration Closed

NOTE: If you sign-up on the day of the competition,
the only event for open registration is the 3x3x3 speed
solve. Entry into the other events is discretionary.




Dear Puzzle Enthusiast and Competitor, I would like to welcome you to the Caltech Winter 2007 Rubik's Cube Competition. The Exploratorium in San Francisco has been a wonderful venue for our competitions in the past and we are very grateful that they have donated their time and space for us again this year.

Please be aware of all regulations set forth by the World Cube Association. If there are any questions, do not hesitate to contact a board member of the World Cube Association or a member of the Caltech Rubik's Cube Club.

Events for this competition are listed below:

3x3x3 Speed Solve
3x3x3 One-Handed Speed Solve
3x3x3 Blindfold Solve
4x4x4 Speed Solve
5x5x5 Speed Solve
Rubik's Magic

Pre-Qualifying Events

Northern California Pre-Qualifying Round
Date: Saturday, January 6, 2007
Time: 10 AM to 4 PM
Location: Crystal Springs Uplands School, Gryphon Center
400 Uplands Drive
Hillsborough, CA 94010
Note: The Gryphon Center is the school gymnasium. The competition will be in a classroom on the ground level.

Purpose: The purpose of the pre-qualifying event is so that competitors can attempt to qualify for the semi-final and final rounds and avoid the rush of the first-round of the competition during the day of the competition. The other purpose is also to help facilitate the competition. If you can make it to the pre-qualifying round, we ask that you do in order to improve the flow of the competition for the Caltech Rubik's Cube Club.

Thank you and we hope to see you in San Francisco!
Tyson Mao, Organizer and WCA Board Member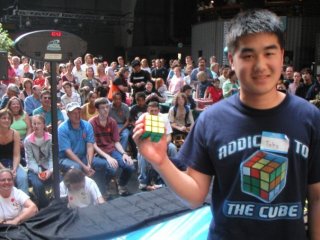 www.exploratorium.edu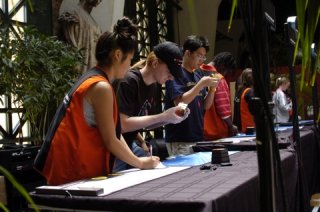 Visit www.speedcubing.com
for current rankings