On March 11, 2006, I attended in the Chattahoochee Spring 2006 competition in Alpharetta, Georgia. This was my first competition since switching to CFOP method.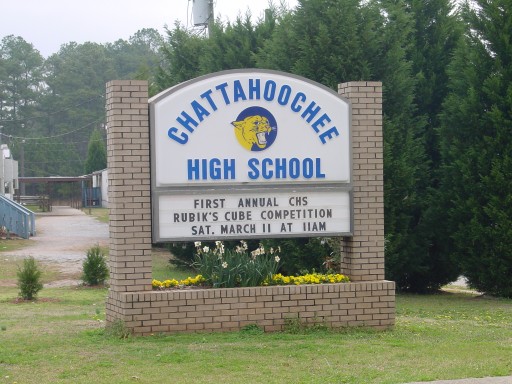 Chris Hardwick set a world record for blindfold solving the 5x5x5 in 55 minutes. Shown here is his first attempt. Here is a video of the actual record-setting attempt.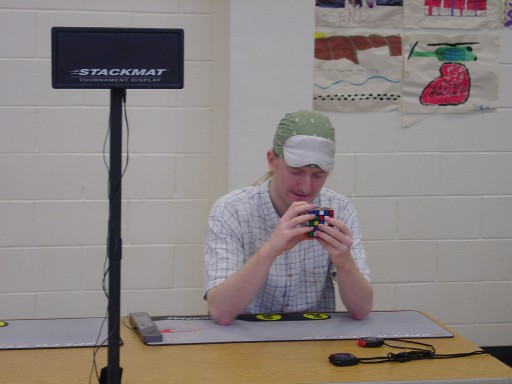 Leyan Lo also set a new world record for blindfold solving the 3x3x3 in 88 seconds. A video of the solve can be seen here. Tyson Mao followed up by almost beating him by one second, but the cube was off by an H-perm. This valiant but ultimately tragic attempt can be witnessed here.




Kori shows Kira the finer points of operating a Stackmat generation 2 timer. My family is very patient and accomodating with my speedcubing addiction!




I was happy to place 8th place in the 3x3x3 event. My fastest single solve was 29.44 seconds, my personal best in an official competition at the time. I also improved my 4x4x4 time by 20 seconds. Plus I got to hang out with some serious cube geeks, including a couple guys from Beauty & The Geek Season 2! There were some very accomplished new cubers, and people travelled from several states to attend the event.


This was a small but well-organized event. Special thanks to Joy Wang who put this one together. Everyone had a great time.